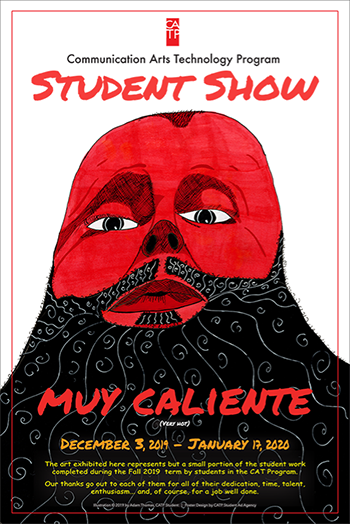 Don't miss this one folks. Our students have created images so hot you could get burned if you're not careful.
This exhibit highlights some of the most creative work from our CAT students this semester.
The show features graphic design, photography, illustration, typography, video, and web design.
Remember, look but don't touch, it's Hot!
The exhibit runs thru JANUARY 17, 2020 in THE KRANTZ ART GALLERY, Chestnut Hall 116.
The gallery is located on the 1st floor of Chestnut Hall at the corner of First and Chestnut Streets.
The exhibit is open Monday through Thursday, 8 am – 6 pm and Friday's from 9 am – 12 noon .
Enjoy the show.