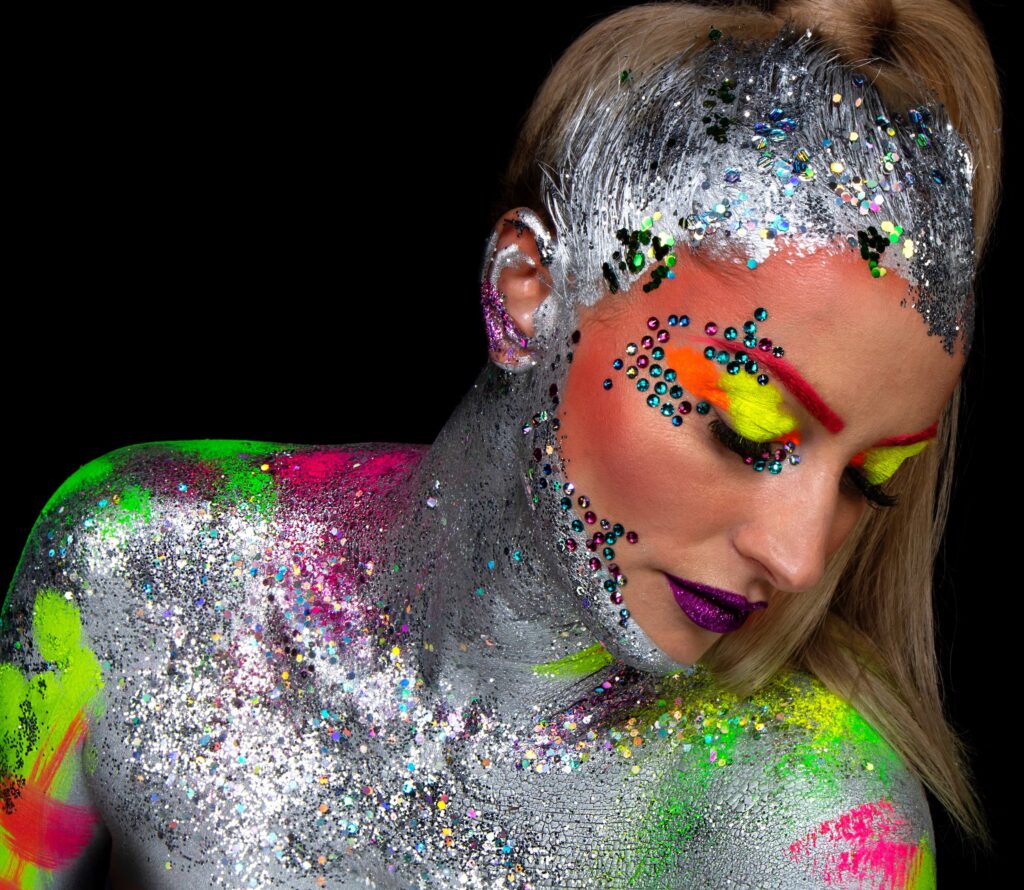 Congratulations go out to one of our students in the commercial photography option of the CAT program.
Back in September, Hunter Smith spent several hours of studio time preparing a perfect photograph along with model Barrett Gargala and makeup artist Isidro Valencia.
The result, a 2019 International Beauty Industry Awards Finalist for New Albany native, Isidro Valencia.
The awards results were announced in early October and the individual award is for Best Use of Glitter, Second Place. There were over 15 countries participating in the competition.
Isidro's reaction to the award was to complement others who helped him win the award. He said. "Congratulations to my beautiful team. It feels so great to hear again 'Internationally Recognized Artist'."
Hunter said, "We're all so excited to hear that others value your work and that it will be seen all over the world."
A big part of the reason for the award, which was a completely online competition, is the passion and time that Hunter puts into his work.
He understands the importance of going above and beyond what is expected out of him as a student in our program and as a young professional in photography—The way to have your work stand out above the rest is to go beyond what the rest is willing to do.
And that's food for thought for the rest of us.
Once again, congratulations Hunter, on a job well done.