The Communication Arts Technology Program is proud to invite you to the spring 2021 semester student show: Big Ideas Brought To Life!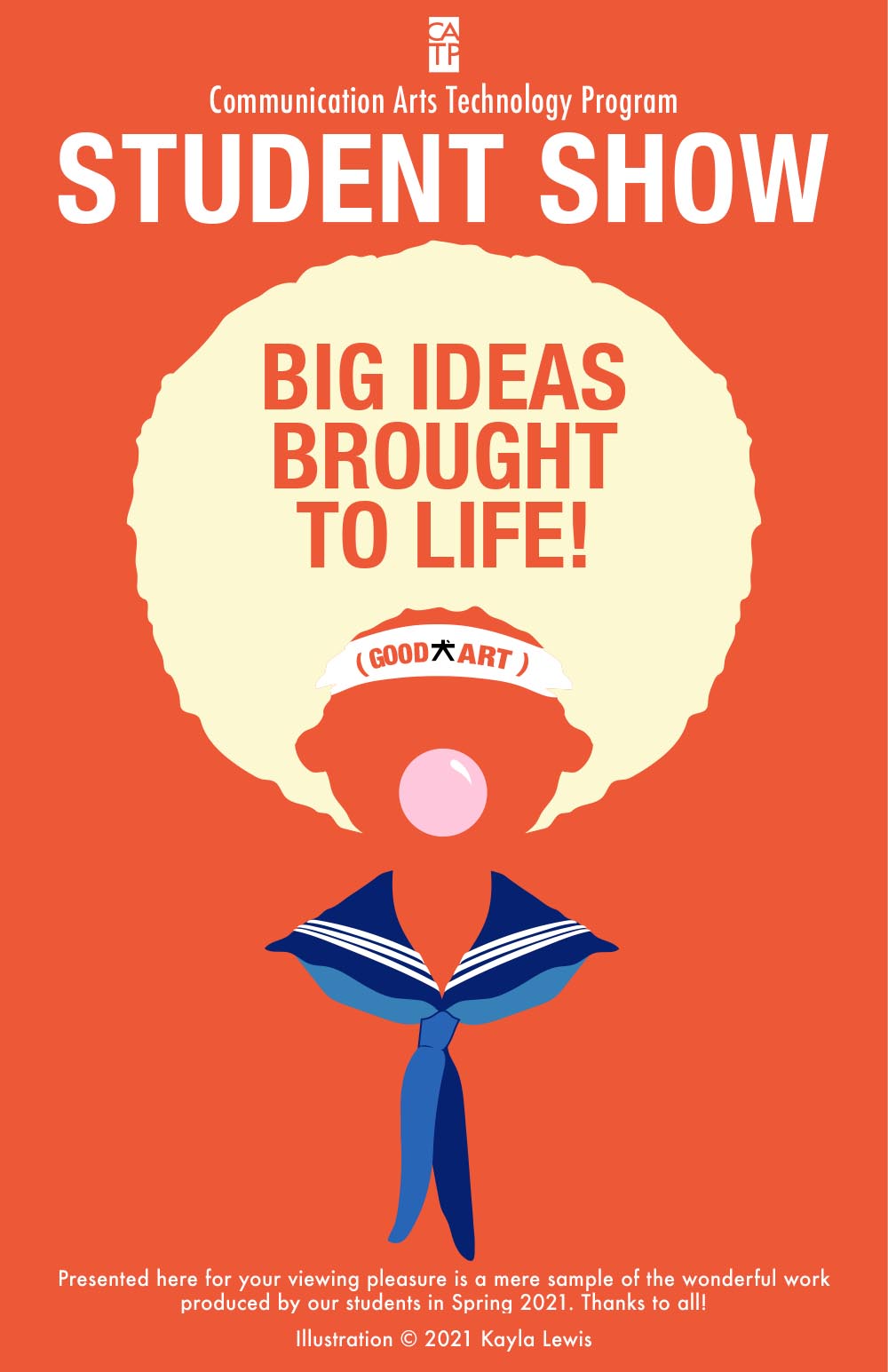 Featuring graphic design, photography, illustration, typography, animation, and web design.
Working all semester, our students demonstrate creativity, enthusiasm, and technical skill. We would like to thank them for submitting their work, making for the best show yet!