Call for Student Show Entries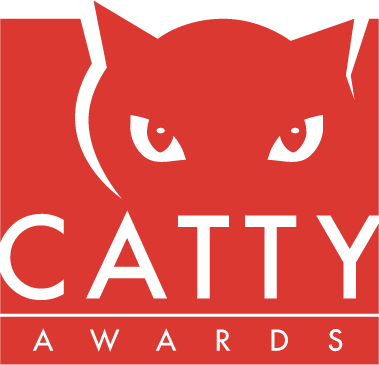 It's time for the Communication Arts Technology Program's Art Competition & Show, the CATTY's. All student work created specifically for and during the current FALL 2021 semester for a Communication Arts class is eligible for the competition. Students can enter as many pieces as they wish.
All entries must be submitted to April in Chestnut Hall 312A no later than 5:00 PM on Monday, November 29th to be eligible.
We will have categories in the following areas:
GRAPHIC DESIGN (Beginning, Advanced)
COMMERCIAL PHOTOGRAPHY in color and black & white (Beginning, Advanced)
DIGITAL IMAGING (Beginning, Advanced)
WEB DESIGN
ANIMATION
ILLUSTRATION (Traditional, Computer)
This will be a LIVE and ONLINE show! All entries MUST include Hi Res and an optimized copy for web. The electronic copies can be turned in on CD/DVD or be given to April on a jump drive for uploading onto a group compilation.
All art, photos, and illustrations should be mounted on black board.
Photos must be mounted on board no larger than 11″ x 14."
PHOTOS MUST BE MOUNTED ON BLACK BOARD.
All animation should be submitted as a single file (.mp4 or .mov) to April in 312A.
All websites will need a printout of the home page design mounted on black board.
ALL WORK ACCEPTED FOR THE SHOW WILL BECOME PART OF OUR PERMANENT COLLECTION UNLESS IT IS AN ORIGINAL PIECE OF ART (i.e., it is hand drawn or a package design prototype, etc.). If it can be reprinted in electronic form, it is not an original piece; it is a print of the original, meaning you can print more later if you so choose)
Specifications for the Electronic Copies for the Web
We will need images of your artwork for the website. We want the sizes to be consistent for a pleasing website experience. Make sure to optimize* your images for the web so our website loads as fast as possible without losing the quality of your images. More on this at the bottom of the page.
Naming Files:
Your file names should include your first AND last name AND class name. You can add the title of the piece if you have one. DO NOT include spaces, use hyphens instead (any spaces in image names might not work on the website).
For example: Britney-Spears-Photo-2-Set-Me-Free.jpg
What We Need From All of You:
.JPG formatted image or placeholder image of your art.
The width of your image needs to be 2,000 pixels wide and the height of the art can vary.
The resolution must be 72 dpi/ppi.
The file size must be under 1.2MB.
PDF Booklets Also Need:
A PDF file.
A placeholder .JPG image (for a user to click on that will open your PDF in a new window).
Coded Websites Also Need:
A placeholder .JPG image (for a user to click on that will open your website in a new window).
A website address for the hosted webpage.
2D Animations Also Need:
A placeholder .JPG image (for a user to click on to play the animation).
The placeholder and animation must be the exact same size.

A .MOV or .MP4 file – NOT a .SWF file.
If your entry does not meet these requirements, you will need to correct your entry and submit it again.
We're looking forward to some great work from all of you!